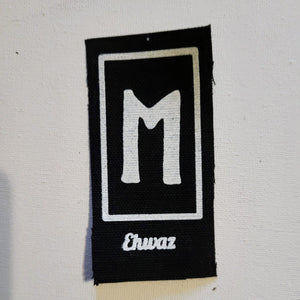 The runes are one of my favorite things. Dating way back before tarot became a thing, runes are one of the prime ways my Northern European ancestors would have divined.
The 19th letter of the Futhark alphabet, Ehwaz is a symbol for loyalty, movement, teamwork, trust, harmony, and a fertility of ideas.
1x3", silkscreened on 8oz cotton canvas with a raw edge. Sizes may vary from patch to patch, as we cut them by hand and try to keep waste at little to none.