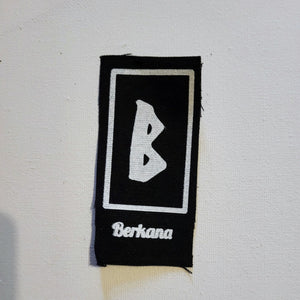 The runes are one of my favorite things. Dating way back before tarot became a thing, runes are one of the prime ways my Northern European ancestors would have divined. 
The 18th letter in the Futhark alphabet, Berkana is the symbol of new beginnings, renewal, growth, liberation, and life changes. 
1x3", silkscreened on 8oz cotton canvas with a raw edge. Sizes may vary from patch to patch, as we cut them by hand and try to keep waste at little to none.